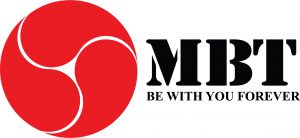 Myanmar Broadband Telecom Co.,Ltd.
(MBT) was established in Myanmar in 2013.
MBT , with its leading-edge technology and professional team, is specialized in network solutions providing to  enterprises, government bureaus, NGO institutions, individuals etc. Granted with the network service license, MIC permit, MBT has established its self-owned and self-managed nationwide transmission and IP network. We are now ready to offer the most comprehensive network solutions to our clients with lower cost and better service. Besides, MBT has always been taking social responsibility and doing contribution to the benefits of Myanmar and its people. Together, Let's build a better connected  Myanmar!
Our Vision
1. To prosper Myanmar's data economy and enrich Myanmar's internet ecosystem
2. To improve the material and cultural living standards of Myanmar people
3. To become the first-class service provider in South East Asia
Our Mission
1. To build an industry-leading internet platform in Myanmar
2. To build a cultivation and training platform in Myanmar
3. To improve the material and cultural living standards of MBT employees
Our Core Values
1. Customers first
2. Love our company and diligence oriented
3. Honesty, Integrity and Keeping one's word
4. Teamwork-oriented
5. Openness and efficient communication
6. Be responsible, creative and hold a positive attitude