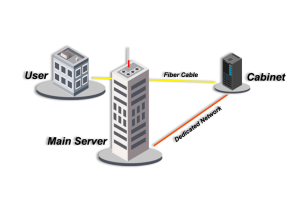 Business Internet
DIA (Dedicated Internet Access for Business)
With MBT Business Internet, your business enjoys connectivity that drives performance and productivity.
Fast&Stable
24*7 NOC
QoS &Guaranteed SLA
Make Your Work Enjoyable
Overview
For businesses that demand stable and fast bandwidth, we offer business internet with QoS protection.
For businesses that demand greater bandwidth than our Business Internet service, we offer Dedicated Internet Access for continuous, protected connectivity between your LAN and the Internet.
As an alternative to traditional high-speed data connections, Dedicated Internet Access (DIA) provides symmetrical connectivity for businesses that need high-bandwidth upload capability. Your DIA service runs on our wholly owned, redundant and private end-to-end Fiber network.
Your Dedicated Internet Access (DIA) service is proactively monitored 24/7 to verify uptime and availability. Our industry-leading service level agreements ensure optimal network performance and availability for your mission critical operations.
Key Features
Dedicated symmetric internet connectivity for committed upload/download speed
High availability of Internet access
Bundled static IP addresses
Improved productivity
Better guaranteed response time